Lincoln AC Repair in Houston, TX
Your comfort and well-being are at stake when the AC in your vehicle isn't working the way that it should. When the summer heat is blazing down, it can really make you sick and add unnecessary frustration to the day. You do not want to miss out on the fun that summer brings because it is too hot outside and the AC isn't working! Rather than let the summer heat get the best of you, schedule service with a certified AC repair technician at the first sign of trouble.
What is AC Preventative Maintenance?
AC preventative maintenance keeps the air conditioning system working efficiently, reducing breakdowns and expensive repairs. Schedule preventive maintenance service at least once per year to prolong the longevity of the AC and to ensure that you are not sweltering in the summer heat due to a system breakdown.
How Do I Know if I Need AC Repair?

Many signs indicate the time has come to get an AC repair. Most of those signs are fairly noticeable. The sooner you schedule repair service, the better, since the reduces damage (and improves your well-being.) Signs that indicate the need for an AC repair include weak airflow, a unit that blows out warm air, AC compressor failure, and others.
What's the Cost of AC Repair?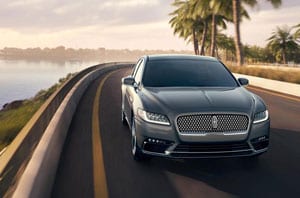 AC repair costs vary from one job to the next. The costs of the service vary, with factors like the cause of AC trouble affecting the price. Service specials and coupons keep the costs of AC repair to a minimum. Rest assured the costs to repair the AC are well-worth the expense, since you regain comfort once again.
Why Does My AC Smell Bad?
Do you smell an odor coming out of the AC? This is a sign of trouble that a professional should address. Smells are usually caused by mold in the AC unit or by dirty cabin filters. Both of these problems can easily be repaired by expert AC technicians.
Why is My AC Leaking?
An AC leak is always a sign of trouble. The leaking unit is usually caused by gaskets and seals that have loosened due to their age or moisture build-up within the coils or vents of the AC. A quick replacement can resolve this issue. However, the leak could be caused by more serious problems so it is important to get an accurate, professional diagnosis.