Lincoln Car Battery Service Information
Take car of the battery of your Lincoln. Find out how in this video.
There is one part of your car that not only helps start your engine, but also powers many of its features. That part is the car battery. Battery failure could leave you high and dry with a dead car, so it is important that the status and the condition of the battery in your Lincoln are monitored.
 Joe Myers Lincoln provides comprehensive battery service, including battery maintenance and battery replacement in Houston. We will make sure that your battery is in proper working order so you can keep driving your Lincoln. Keep reading to learn more about your car battery and what you can do to make it last longer.
When Is It Time for Battery Replacement?
You may not think much about the life of your car battery, but you should be aware of when you need to replace it. The average car battery lasts around three years, but it can last for up to five years, if properly maintained.
It is around the three-year mark that your battery may begin to fail though, which why you should know the sign to look out for so you can catch possible failure before it happens.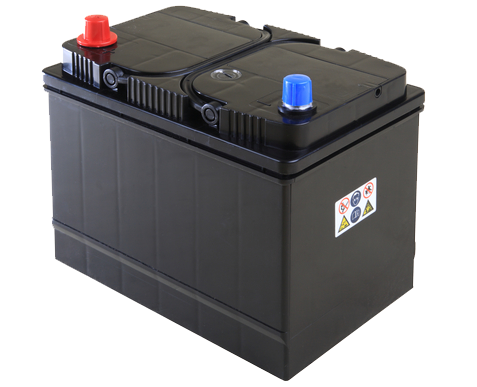 Such signs, other than old age, include:
Engine cranks slowly
 
Dashboard battery warning light appears
 
The battery casing is swollen due to excess heat
 
Excess residue from corrosion


When you notice any of these, the battery in your luxury Lincoln may be at serious risk of failure. It may be time to bring your vehicle down to the service center at Joe Myers Lincoln, so our team can give it a full check-up.
Prevent Sudden Battery Failure
While most batteries last three years, you may find yourself needing a new battery much more often. This constant replacement can really start to add up, but there are some simple things you can do to make a battery last longer.
Follow these tips to get the most out of your battery:
 
Keep The Battery Clean
Battery usage leads to corrosion. And while this is typically not something to worry about, corrosion can lead to residue build-up on the casing. To prevent premature failure or damage to your car, clean off this residue from your battery.


Park Out of Direct Sunlight
Overheating can damage your battery, so don't park directly in the harsh Houston sun. Find a parking spot in the shade to preserve your battery.


Don't Take Too Many Short Rides
Taking frequent short rides can keep your battery from fully recharging. Your battery can be better maintained by taking longer rides and leaving time for the battery to rest.


Get Regular Battery Service
This is the best way to keep your car battery in the best condition. The service center at Joe Myers Lincoln will maintain your car and its battery and let you know when it is time for a new one.


Changing a Car Battery in Houston
The team at Joe Myers Lincoln is here to take care of your car. We are available to give your battery a comprehensive check-up and remove your stress of replacing the battery with the right one for your car. Don't get left with a dead battery! Bring your Lincoln to our dealership in Houston today!
Schedule an appointment online today to get great service and get back on the road.


Service Hours
Monday

7:00 am - 7:00 pm

Tuesday

7:00 am - 7:00 pm

Wednesday

7:00 am - 7:00 pm

Thursday

7:00 am - 7:00 pm

Friday

7:00 am - 7:00 pm

Saturday

7:00 am - 4:00 pm

Sunday

Closed